Saturday 17th and Sunday 18th,  June  will be two days dedicated to portfolio reviews at the Pelanda's Spazio Factory at the Macro Museum in Testaccio.
An important event for photographers who will have the opportunity to receive suggestions, tips and critics from the most important experts of the world of photography.
Photoeditor of the most prestigious magazines, photographers, curators, gallerists and critics will be at the disposal of the participants to view the works proposed.
Portfolio reviews are free and open to all interested, amateurs and professionals. Reservations are made directly at the secretarial office, located at the Pelanda's Spazio Factory of Macro Testaccio, on Saturday and Sunday.
The opening hours of the secretary are on Saturday 17th, from 9 am to 12.30 am and from 2 pm to 5.30 pm and on Sunday 18th, from 9 am to 12.30 am.
The reviews will start on Saturday at 10 am and at 3 pm and on Sunday at 10 am.
All participants at the reviews can participate at the FotoLeggendo Prize.
The rules of participation at the meetings are contained in the FotoLeggendo Award's regulation.
For those who want to participate, Digid'a by Davide Di Gianni offers a convention for portfolio printing.
The list of readers:
Irene Alison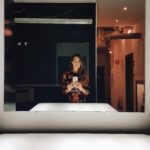 Irene Alison | ournalist and photo-consultat.
- 
Irene Alison is an Italian journalist and photo-consultat. She first worked as an editor for the Italian daily Il Manifesto and for the weekly D – La Repubblica delle Donne. Her features on current international issues, developed in team with photographers, have been published in magazines such as Geo France, The Independent, L'Espresso, XL, Marie Claire and Riders. She regularly contributes as a photography critic to leading newspapers and cultural supplements such as Il Sole 24 Ore, La Lettura (Il Corriere della Sera), Pagina99. She has been curator of exhibitions and editorial projects for, among others, Fotografia International Festival of Rome, Officine Fotografiche, Celeste Network, Scuola Holden and Brighton Photo Fringe. From 2009 to 2014, Irene was the editor in chief of the photomagazine Rearviewmirror (ed. Postcart). She is the author of two books My Generation (Postcart, 2012) and iRevolution (Postcart, 2015).
Annalisa D'Angelo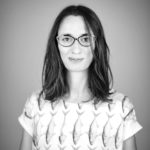 Annalisa D'Angelo | - curator, editor and indipendent curator
Chiara Capodici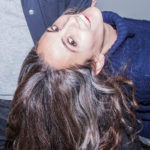 Chiara Capodici | Curator and photographic book consultant
-
Chiara Capodici works in the photography field since 2005. After working for Zoneattive in the production and communication sectors, in 2006-2008 is Fotografia- festival internazionale di Roma artistic director assistant.
From 2009 to 2016, as part of 3/3, she developed  photography projects focussing above all on producing and curating photobooks and on exhibitions and workshops in Italy and abroad with a special attection to the publishing world.
In January 2017 she opened Leporello, a bookshop devoted to photobooks as starting and connecting point with graphic design, architecture, illustrated books, essays, literature and who knows what else; an exhibition venue and a project space focused on books and images, with the aim of promoting and disseminating a multidisciplinary and wide approach to visual culture.
Arianna Catania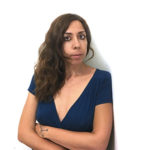 Arianna Catania | Photo Editor, journalist and independent curator
Arianna Catania is a photo editor, journalist and independent curator. After a degree in Political Science, she started working as a photographer. Since 2007, she has worked in the publishing industry, as photo editor for different magazines and newspapers.
Today she writes for Huffington Post Italy on art and photography and collaborates with several other magazines. She is creator and Artistic Director of Gibellina PhotoRoad- International Open Air Photography Festival, where photography is presented in the public space, in site-specific installations. She is founder of the association PhotoTales and curator of several projects and exhibitions, including Emerging Talents, presented during Fotografia- festival of Rome.
Photography is her job, her free time, and her passion.
Niccolò Fano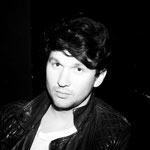 Niccolò Fano | director Matèria Gallery
Niccolò Fano (Rome, 1985) holds a BA in Photography at the University for the Creative Arts and received his Masters degree from Central Saint Martins in 2010. Niccolò has taught at Sotheby's Institute of Art in London and the UCA in Farnham. He currently lives in Rome where he is the founder and director of MATÈRIA, a gallery dedicated to showcasing contemporary photography.
Carla Rak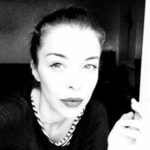 Carla Rak | Photoeditor
Carla Rak lives and works in Rome where she was born in 1978. Photoeditor and person in charge of editorial assignments in Contrasto photoagency until the end of 2010, since 2011 Carla works as a freelance editor and consultant, artist and teacher.
She currently holds the course of Visual narrative at ISFCI and is among the teachers of the annual Master in Photojournalism.
With a degree in Sociology and a PhD in Communication Sciences, her academic researches on photography gained the recognition of the Institute of Philosophical Studies in Naples and the Gaetano Cozzi award from the Benetton Foundation.
Emiliano Mancuso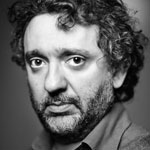 Emiliano Mancuso | Photographer and director
Lina Pallotta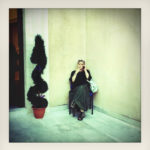 Lina Pallotta | Fotografa e docente
Nata a San Salvatore Telesino (BN), si è trasferita a New York alla fine degli anni ottanta, dove si è diplomata in "Fotogiornalismo e Documentary Photography" presso l'International Center of Photography (ICP).
Le sue opere sono state esposte in mostre personali e collettive in Europa e negli Stati Uniti, e pubblicato in testate nazionali e internazionali: Catalogo Magazin, Das Magazin, D-donna, Marie Claire, Liberation, The Guardian.
Ha ricevuto molte borse di studio e residenze, tra cui New York Foundation for the Arts Fellowship 1998 L'Atelier de Visu, Marsiglia, Francia, 2001; CASE media Fellowship, Università del Texas, El Paso 2002; Fondo per Creative Communities, Lower Manhattan Cultural Council del 2003.
Nel 2014 le è stato assegnato il premio Osvaldo Buzzi da "Trofei Internazionali della Fotografia 'BN".
Dalla metà degli anni 2000 tiene regolarmente workshop e conferenze per diverse istituzioni specializzate come il Centro Internazionale di Fotografia e l'Empire State College di New York; Spazio Labo, Limes, in Italia. Ha insegnato "Reportage" presso la Scuola Romana di Fotografia, dal 2006 al 2015. Dal 2013 tiene la masterclass annuale, "Shooting from Inside", presso Officine Fotografiche Roma, e insegna presso l'International Center of Photography (ICP) a New York.
Fa parte del comitato scientifico di "Gazebook: Sicily Photobook Festival" e di "Fotoleggendo", dove ha curato le mostre di Morten Andersen, Birgitte Grignet, Jason Eskenazi, Katrien De Blauwer, Joan Liftin e molti altri. Ha curato la mostra "Percorsi Atemporali - memoria, sofferenza e problematicità sociale -" nell'ambito della manifestazione annuale "Obbiettivo Donna 2013». E' stata membro di giurie in vari concorsi fotografici.
Emanuela Mirabelli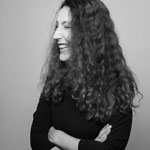 Emanuela Mirabelli | Photoeditor Marie Claire
Laura Serani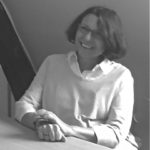 Laura Serani | Curator and artistic director, President of Prix Résidence pour la Photographie de la Fondation Les Treilles
- 
Curator and critic Laura Serani regularly collaborates with institu-tions, publishers and festivals in Europe and elsewhere She was Art director for the 2014 and 2008 editions of the Mois de la Photo in Paris, Art director of the Rencontres de Bamako, African biennial of photography, held in Mali, in 2009 and 2011, Curator for Fotografia Europea – Reggio Emilia, from 2007 to 2015, and director of the Sifest, in 2007 and 2008, in Italy, DIrec-tor of the Fnac Collection and of the Fnac Galleries (a network of 100 galeries in Europe, Brasil and Taiwan), from 1986 to 2006.
She is the author of several books and texts, including: La photographie entre histoire et poésie (Mazzotta); Inverno of Sarah Moon (Silvana Editoriale); Malick Sidibé, La vie en rose (Silvana Editoriale); Malick Sidibé (Collection Photo Poche / Actes Sud); Ultimo domicilio of Lorenzo Castore (Collection éditions L'Artiere), Borders in 2009 as well as For a sustainable world in 2011 (cata-logs of the Rencontres de Bamako, Actes Sud); Nous avons fait un très beau voyage of J.Borgetto, F.Nunez, B.Plossu, S.Zenon, (Filigranes); Inside Niger of Nicola Lo Calzo (Kehrer Verlag); Idyssey of Ste-fano De Luigi;
President of the Prix Résidence pour la Photographie de la Fon-dation Les Treilles in France, and member of Oracle and of vari-ous grant juries (Prix Niépce, World Press, New York Photo Awards, Vipa/Wien, Fotograficasa... ), Laura Serani currently li-ves in Paris.
Tobias Kruse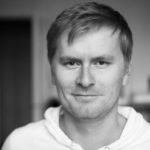 Tobias Kruse OSTKREUZ | Agentur der Fotografen
Tobias Kruse was born in 1979 in Mecklenburg, Northeast Germany. He studied photography at Ostkreuzschule für Fotografie with Prof. Ute Mahler and attended the Masterclass of Prof. Arno Fischer. He became a member of agency OSTKREUZ - Photographer's Agency in march 2011.
Together with the other OSTKREUZ members, he worked on projects like "24h Berlin" and "On Borders" that were exhibited in renowned galleries like C/O Berlin, Deutsches Hygiene Museum or Haus der Kulturen der Welt. Besides that he exhibited both collectively and individually two times at the New York Photo Festival, in the Museum of Modern Art, Tokyo and at the Photo festival Hannover and in numerous other galleries in Germany, Spain, Italy and Poland.
He was nominated for the Prix Voies Off in Arles, France in 2007, mentioned honorably at Leads Awards in the category "Reportage Photography" and at the Epson Art Photo Award both in 2008. In that year he won the New York Photo Award in the category "Student Editorial Series". Additionally he is the winner of the international Photo Festival F/Stop 2010 in Leipzig, Germany.
Tobias Kruse has worked for prestigious magazines and newspapers like Der Spiegel, Tagesanzeiger Magazin, Zeit Magazine, Dummy, Neon Die Zeit, die tageszeitung and Weltwoche. Moreover, he published his photographs as books accompanying his exhibition bei Steidl, powerHouse Books and Hatje Cantz. He works and lives in Berlin.
Graziano Panfili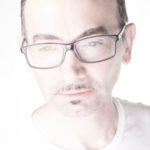 Graziano Panfili | Director Ulixes
After his studies in Communications and Arts, he broadened his knowledge on reportage at the Permanent School of Photography Graffiti in Rome. In 2008, he was awarded the first prize at Pilsner Urquell International Photography Awards (section Editorial-Others, n.p), as well as the Gold Award reportage at the festival Orvieto fotografia which also named him the Photographer of the Year.
He is a testimonial for digital photo cameras of Ricoh, a Japanese company, and holds seminars and workshops throughout Italy. His photos have been published in dailies, periodicals, books and CD covers. Graziano Panfili member of Ulixes Picture, photographic agency specializing in photojournalism and reportage photography.
Teodora Malavenda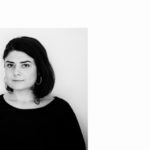 Teodora Malavenda | Photo consultant and curator
Teodora Malavenda is a photo consultant and art curator. After completing her degree in History and Art Conservation, since 2008 she has been working in the fields of photography and communication.
Teodora is currently collaborating with festival, public and private institutions and galleries, managing different tasks including curatorship, project management and social medias. In the last few years she has been working side by side with photographers, helping them during the production, editing and promotion of their projects.
Her previous working experiences include time at PhotoAid, a photo agency for social reportage, dealing with customers and managing several commissioned projects, and with 6Glab, a communication agency dedicated to the world of photography, in its press office.
At the moment she is editor-in-chief at Maps Magazine and member of Duae, a collective for contemporary visual research based in Barcelona.
Chiara Oggioni Tiepolo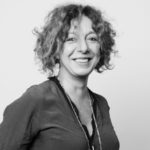 Chiara Oggioni Tiepolo | Artistic director Officine Fotografiche Milano
Diego Orlando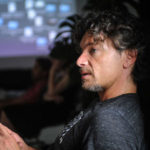 Diego Orlando | - Senior Photoeditor of BURNmagazine
Diego Orlando is Senior Photoeditor and responsable of special projects for BURNmagazine and BurnDiary. Beside the online version, he also is the creative director and the photoeditor of the printed magazine as well of the books production and exhibits.
As indipendent photo editor he has curated several book productions. The latest is InstrumentHead by Michael Weintrob just recently awarded at Ippy Awards 2017 as Most Outstanding Design of the Year.
Orlando has curated the BURN 02 exhibit during HeadOn Festival in Sidney 2012; ODO Yakuza by Anton Kusters (Genk, Aalts, Roma, Montpellier, Liege, Hong Kong, Barcellona); of BailBond by Clara Vanucci in 2015 (Rome, Florence and Milano-Opera), Tell It Like It Is by David Alan Harvey (Charlostville – VA, Rome for Fotoleggendo) During 2016 he also worked as photo editor of the Benetton magazine-catalogue Clothes For Humans.
The role of BurnMagazine photoeditor gives him the opportunity to be constantly invited at international festivals for talks, seminars, workshop, portfolio reviews. Most recents have been in Doha for Al-Jazeera Media and Training Center, New York, Photo Espana, Voies Off in Arles, Fotoleggendo, Umbria World Fest, Photo Vogue Festival and others.
Sarah Carlet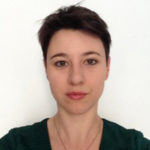 Sarah Carlet | Photo Editor e Project Manager
Sarah Carlet is photo editor and photography project manager.
After graduating in Design at ISIA in Rome, she studied photography at Scuola Romana and Officine Fotografiche Roma. She had interniship experience at Internazionale magazine, L'Espresso magazine and at Contrasto agency.
She has worked for 5 years at Cortona On The Move, International Photography Festival, as Exhibition Manager and as Assistant Artistic Director.
In 2013 she became photo editor of the monthly magazine "La Nuova Ecologia" by Legambiente and she has collaborated with magazines such as D La Repubblica delle Donne. She has curated and organized exhibitions and photographic projects for several clients and associations including Greenpeace, Save The Children, Lonely Planet, Officine Fotografiche. Since 2014 she is founder and project manager of Emerging Talents exhibition project, and founder of PhotoTales Association dedicated to photography and visual arts.
  The passion for problem solving pushes her to face complex projects for the pleasure of solving them.
Marco Pinna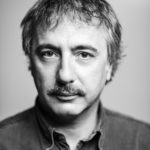 Marco Pinna | Staff editor and photoeditor of National Geographic Italia
Staff editor for the Italian edition of National Geographic Magazine since its foundation in 1998, Marco Pinna is a picture editor and a journalist specialized in photography.
Very active on the photography scene, he curates and supervises photo exhibits and festivals (artistic director of Umbria World Fest since 2015), has juried national and international photo contests, teaches photojournalism and photo editing, has participated to uncountable portfolio reviews, and is consultant to professional photographers for picture editing, production of photographic books, exhibits and participation to international contests.
He always had special attention for emerging talents in photography.
Giulia Tornari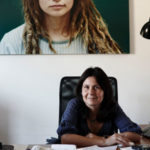 Giulia Tornari | - Director of Zona
Daria Scolamacchia
Daria Scolamacchia | - Photoeditor and editorial consultant for Fabrica
Photoeditor, Daria Scolamacchia is editorial consultant at Fabrica, the communication research centre by Benetton Group, and is in charge of the photo projects, managing books and exhibitions.
She is a contributor to Futura, the Corriere della Sera's newsletter aimed at millennials and dedicated to identity issues. In November 2013, she contributed as photo consultant to the launch of Cucina, the food channel of Corriere della Sera.
Between 2008 and 2013 she worked for the photo department of Io donna, the weekly magazine of Corriere della Sera, and she wrote about photography for the Corriere della Sera blog Solferino 28.
Between 2006 and 2008 she managed editing and production of photo features for the photojournalistic agency Contrasto. She gained experience in the Rome's bureau of Associated Press Photo and APTN (Associated Press Television News).
Pietro Vertamy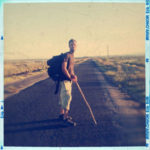 Pietro Vertamy | Photo Editor Ulixes
Pietro Vertamy was born in Cuneo in 1979. He lives and works in Rome. After collaborating with the Graffiti agency, he received his diploma at the San Lorenzo Upper School Institute of Photography and Integrated Commu- nications.
This portrait and still life photographer founded the Neubaten Photography Studio in 2004, supervi- sing advertising and communication. During this period, Vertamy also co- founded LaboratoriVisivi in Rome and he works with several national magazines in the sphere of interior décor, food and fashion.
His work has been featu- red in many advertising campaigns for prestigious clients such as RAI, SKY Tv, Amnesty International, Lines/Petal veil, Municipality of Rome, Harmont&Blaine, I like TV, Ferrarelle and GrandSoleil. He has been teaching theory and practice of studio portraits at Rome's Isfci since 2009.
He works as a set photographer at Cinecittà and Carlo Ponti's "The Hu- man Voice" with Sofia Loren is among his contributions. In 2009, he founded and directs the OnOff agency, specializing in investigative journalism for na- tional and international publishers. He is supervising a publishing project with Erri De Luca in 2014.
Laia Abril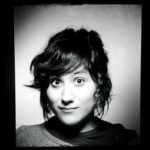 Laia Abril | Phototographer
Laia Abril (Barcelona, 1986) is a photographer and visual artist from Barcelona. After graduating in Journalism in Barcelona and studying photography in the International Center of Photography in New York; she enrolled FABRICA's artist residency where she worked at COLORS Magazine as a creative editor and staff photographer for 5 years. 
  Her projects have been shown internationally including the United States, Canada, UK, China, Poland, Germany, Holland, Switzerland, France, Italy or Spain. Her work is held in private and public collections as Musée de l'Elysée, Winterthur Museum in Switzerland or MNAC in Barcelona.
In 2015 she was nominated for Foam's Paul Huf Award and the Joop Swart Masterclass in 2014 and more recently she has been awarded with the award Revelación Madame Figaro - Rencontres Arles award for her exhibition A History of Misogyny, chapter one: On Abortion. 
She self-published Thinspiration in 2012, Tediousphilia (Musée de l'Elysée, 2014) and The Epilogue (Dewi Lewis, 2014), which was highly acclaimed and shortlisted for the ParisPhoto-Aperture First Book Award, Kassel PhotoBook Festival and Photo España Best Book Award. Her new book-project Lobismuller (RM, 2016) was holder of the Images Book Award. After working for 5 years on her long-term project On Eating Disorders, Abril has started her new project A History of Misogyny, which first chapter On Abortion will be published by Dewi Lewis on 2017.
---
14&15 mobile photography - letture per portfolio instagram
Giulio Napolitano | Fotografo documentaristico ed editoriale.
Co-fondatore della piattaforma web 14&15 Mobile Photographers
Ha lavorato per l'Agence France-Presse dal 2003, il suo lavoro è stato pubblicato da testate internazionali quali Le Monde, L'Express, International Herald Tribune, Time, Newsweek, USA Today, Der Spiegel, Internazionale, Corriere della Sera e altre.
Attualmente è fotografo collaboratore presso FAO, IFAD ed altre agenzie delle Nazioni Unite. Giorgio Cosulich De Pecine | | Fotografo documentarista ed editoriale.
Co-fondatore e CEO della piattaforma web 14&15 Mobile Photographers Le sue immagini sono state pubblicate in diverse testate internazionali, tra cui L'Espresso, Geo, Max, GQ, Colors, Internazionale, Zoom, Huffington Post, People, Life, Vanity Fair, Los Angeles Times, The Guardian, The Observer, The Washington Post, La Nacion, El Pais, Sportweek, Wall Street Journal, Chicago Tribune.
Ha realizzato lavori di corporate per clienti quali Esso, Shell, 2BCom, Saatchi & Saatchi, British Council, Ripa Arte Hotel, Alitalia, Qantas, Pumex, Cathay Pacific, Ethiopian Airlines, Nike, Letsbonus, Nazioni Unite.
Ha lavorato in Italia e all'estero, ha partecipato a diversi festival come "Festival Internazionale di Fotografia di Roma" (2003, 2005, 2008), "Festival Internazionale di Foiano" (2004), "RomaDocFest" (2006, "SalinaDocFest" (2007), "PordenoneFilmFest" (2007), Ivrea Photo Festival (2011), Castelnuovo Fotografia (2014, 2015), Festival di Pontremoli (2016).
E' rappresentato e distribuito in tutto il mondo da Getty Images. Ha pubblicato AFRICA EXPRESS (Ed. Postcart 2012) e sta lavorando al suo secondo libro sull'Africa (Ed. Postcart) sulla veloce trasformazione di Addis Abeba, Etiopia, che sarà pubblicato nel 2017.
LIBRI Il Respiro del Silenzio (EDE, 1998) Africa Express (POSTCART, 2012)